SMS Marketing Sebagai Solusi Promosi Murah | K1NG Corporation Blog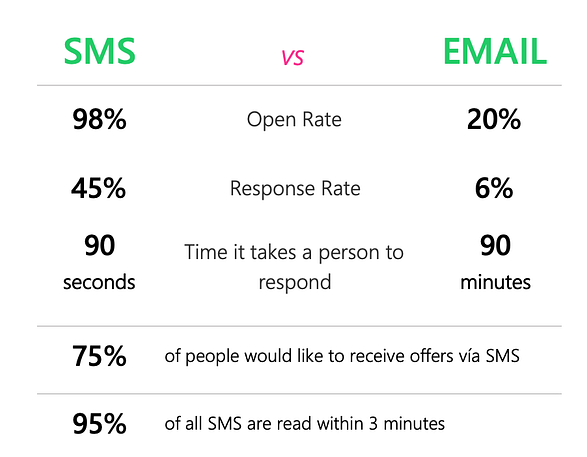 SMS Marketing merupakan cara yang sangat efektif tapi juga simpel untuk membantu promosi usaha, promosi layanan dan berguna untuk mencapai target penjualan lebih cepat melalui komunikasi pemasaran. Pada strategi pemasaran lainnya, kunci suksesnya yaitu dengan menerapkan strategi yang tepat untuk bisnis. Menggunakan strategi yang tepat, maka SMS marketing bisa dioptimalkan dengan cara yang sangat mudah.
Pertama Buat Copywriting SMS
Rancang konsep dan penulisan tentang SMS tersebut, mulai dari tema, isi, hingga pemilihan kata kata. Atur juga target pemirsa/audience kamu dan kapan waktu terbaik pengiriman SMS tersebut untuk audiens kamu.
Kedua Mengatur Jadwal Pengiriman SMS
Kamu pasti sudah mengenali target audiens kamu. Kirimkan SMS kepada pelanggan kamu dalam jangka waktu tertentu. Atur jadwal yang tepat dan konsisten dengan jadwal tersebut.
Ketiga Mencantumkan CTA yang sesuai
CTA adalah Call to action didalam SMS kamu. Contohnya ajakan untuk klik tautan yang directing ke website kamu. Atau, ajakan untuk join di komunitas perusahaan kamu. Atau, ajakan buat follow media sosial kamu. Call to action biasanya berupa ajakan kuat namun tetap efektif.
Keempat Ukur Keefektifitasan
Setelah konsisten melakukan promosi dengan SMS marketing pasti kamu sudah melihat perubahan pada bisnis kamu dengan konsep yang sudah dijalankan. Lakukan pengukuran dengan menghitung berapa persen audiens yang menjadi customer kamu dan customer yang menjadi loyal customer kamu.
SMS Marketing, OTP dan non OTP K1NGS
Memperkenalkan Layanan dari K1ngs, kamu bisa melakukan semua promosi mulai dari sms, email dan WA blast (official) sehinggan kamu bisa memaksimalkan penjulana dan traksi customer ke bisnis kamu.
Benefit :
Menjangkau lebih banyak audiens
Biaya Murah dan meyesuaikan budget marketing perusahaan
Tidak perlu cetak Flyer
Hubungi Kami Sekarang Juga!